Dawson Taylor Coffee Roasters World Headquarters
1035 S Lusk St., Boise, Idaho 83706
(208) 376-2787
email us: info@dawsontaylor.com
We are offering FREE local home coffee deliveries WEDNESDAYS and THURSDAYS (depending on location). At checkout select LOCAL DELIVERY. We appreciate your support during this difficult time for our community. Take care! - DT Team
Monday - Friday   7 am - 4 pm
Saturday - Sunday   | Closed |
Stop by the roastery and smell the freshness! We roast coffee daily on two San Franciscan traditional European drum-style roasters. Swing in for a tour, watch the roasting process and grab a drink at Roast, our pour-over bar. 
View on Map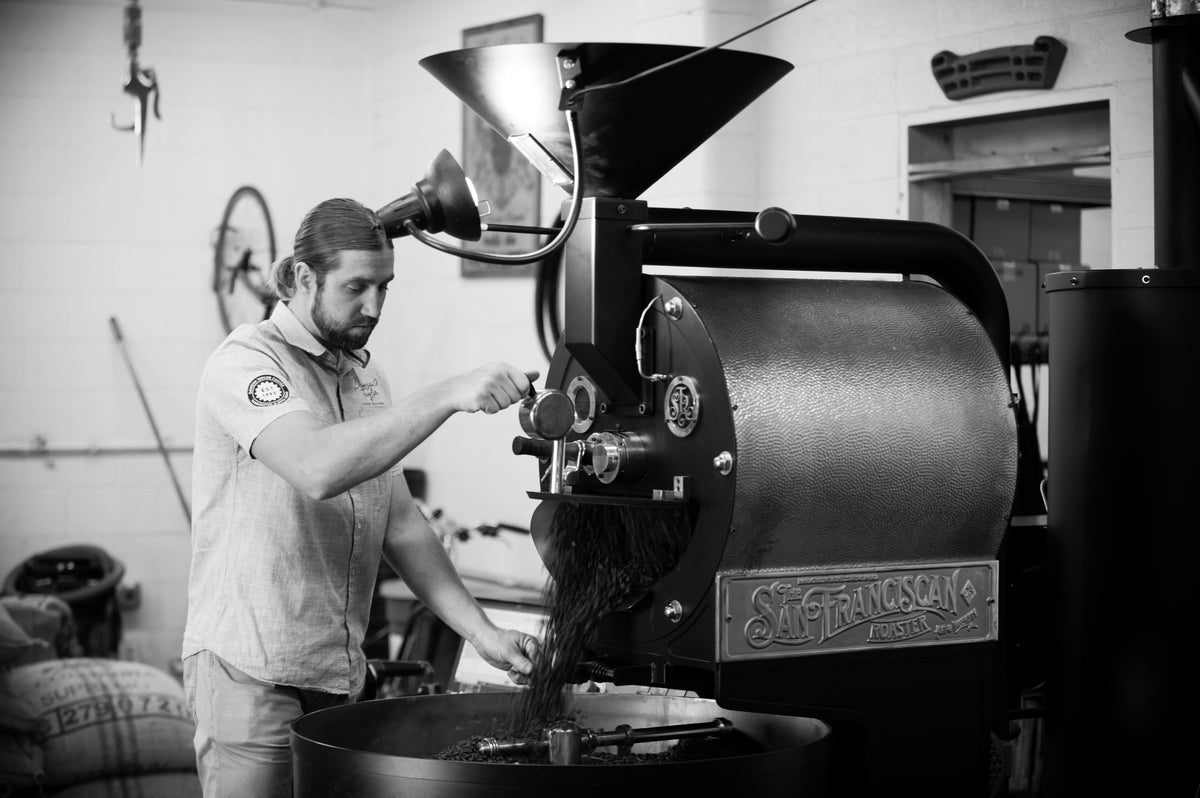 Roast | Pour-over bar
1035 S Lusk Street | Boise, ID 83706
(208) 576-3655
Monday - Friday   7 am - 4 pm
Saturday 8 am - 4 pm
Sunday - CLOSED
CURBSIDE PICKUP NOW AVAILABLE!
In the Lusk District, magic is happening. Feel free to order bulk coffee for home while you watch our roasters handcrafting your next cup on our San Franciscan roasters. We craft espresso drinks, pour-overs, filter brews and more. Did we mention we love to show people around our funky little roastery? We want you to know our process so that you can appreciate what goes into your daily brew. So come on in, order a cup and see what we do!
View on map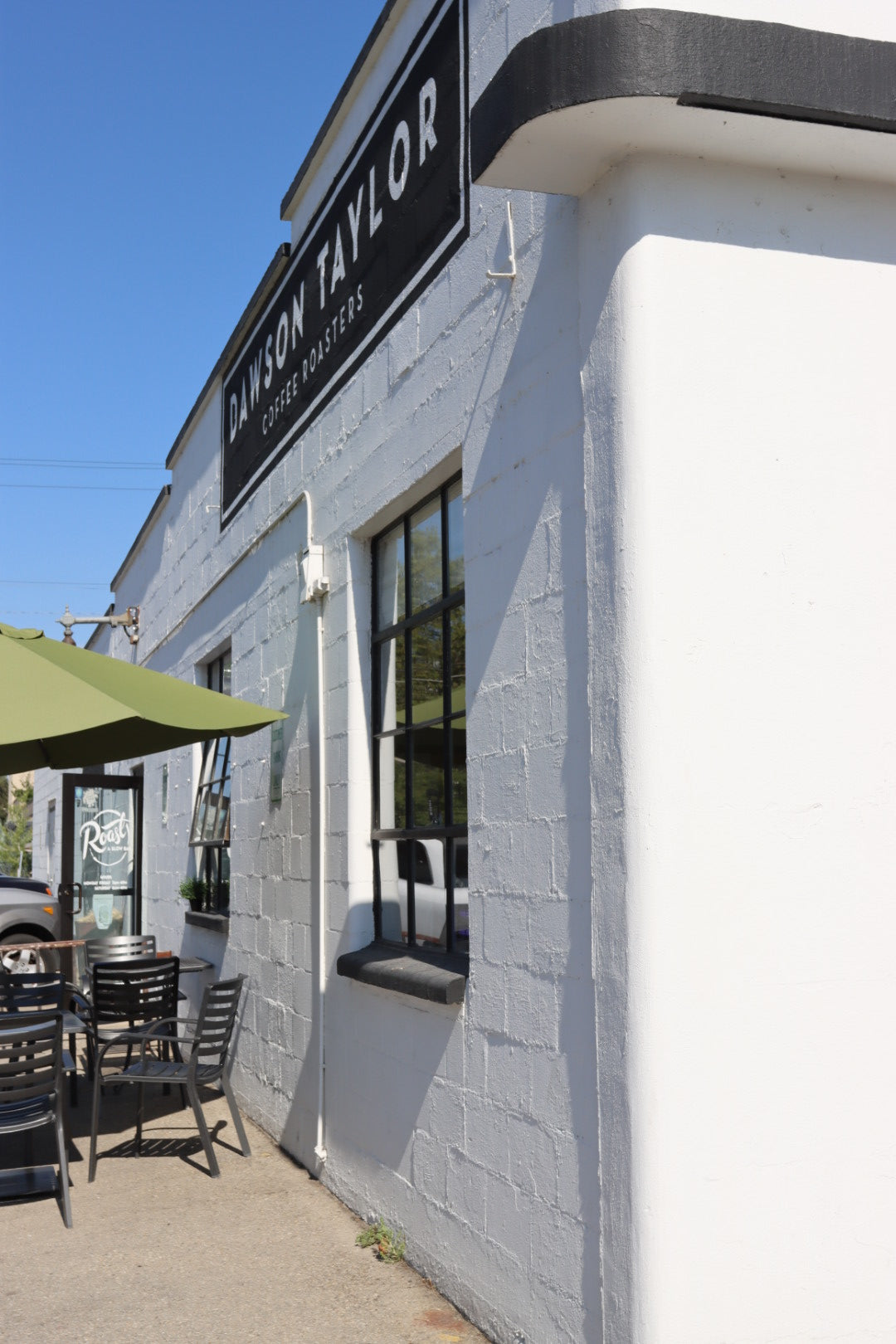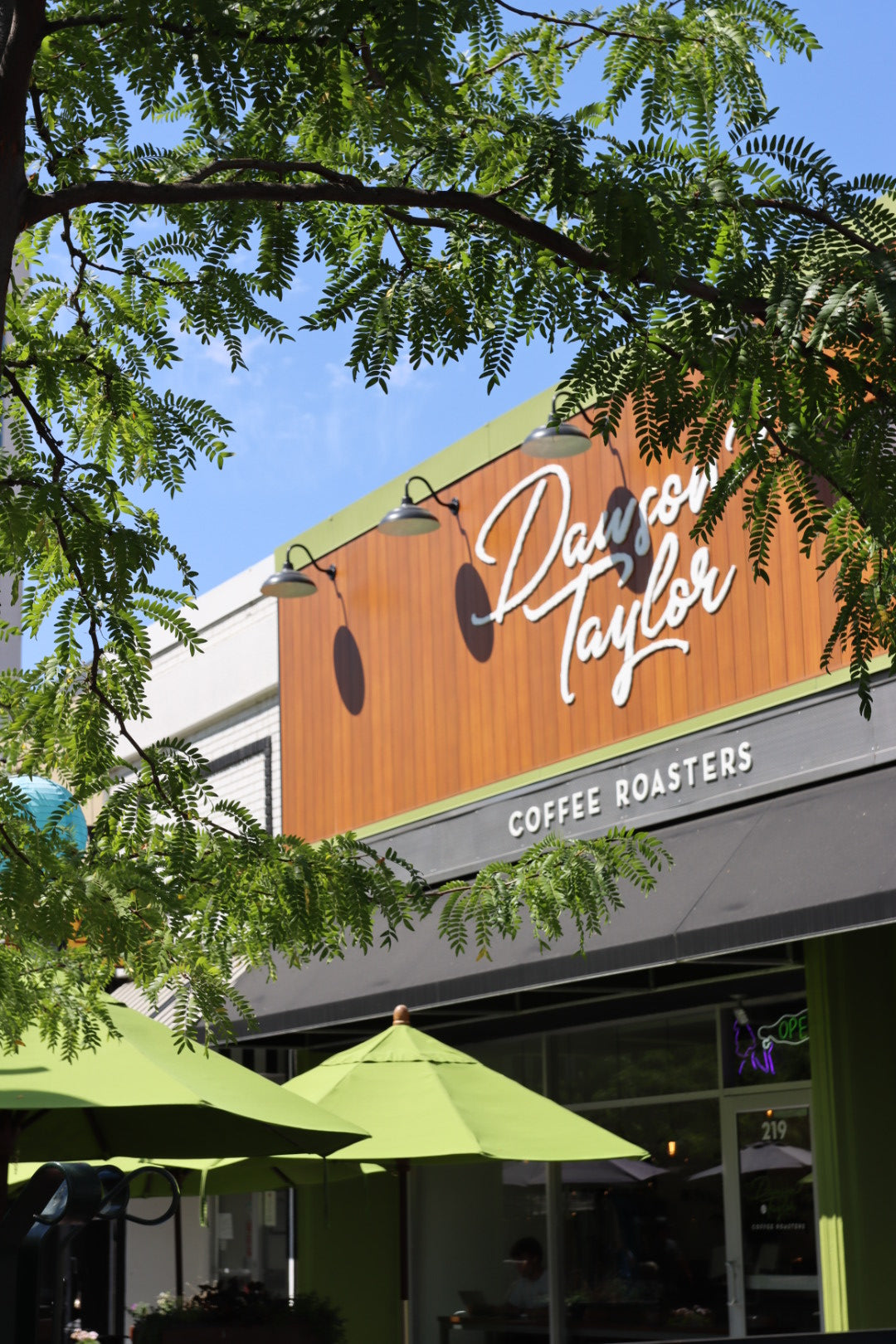 Dawson Taylor Downtown Coffee house
219 N 8th St., Boise, Idaho 83702
(208) 336-5633
Monday - Sunday   6:30 am - 7 pm
CURBSIDE PICK UP NOW AVAILABLE!
We've had this funky little shop on the best street in Boise since 2001. We are so fortunate to have a community of regulars and some of the best baristas in the biz. Yeah, we're a little biased but come visit us and hopefully you'll leave a little biased too.
View on Map